Earn 5 coins for every £1 spent



Eco Coins are non-transferrable, and cannot be exchanged for cash.



Redeem Your Rewards in 3 Steps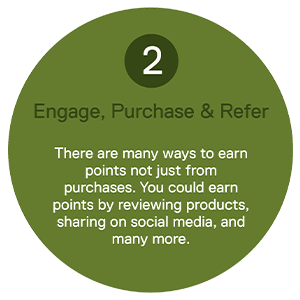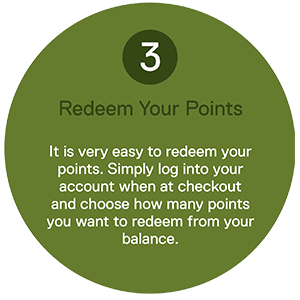 How do I check the amount of eco coins i have?
To check the amount of Eco Coins you have, first login to the rewards system by clicking the REWARDS BUTTON at the bottom right of the page
Then sign in to your account.
Then you can see your Eco Coin total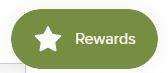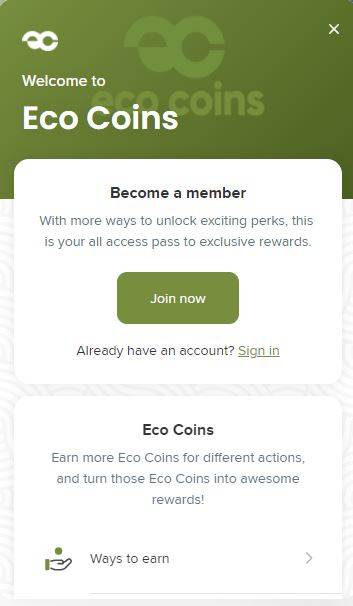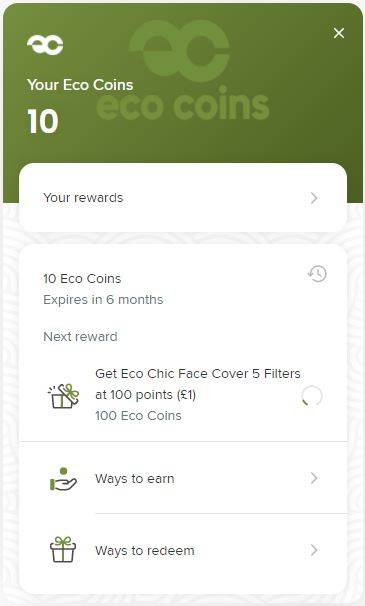 How do i redeem my eco coins and use them against purchases?
Make sure you log into your Eco Coin account. Then select the products you want and add them to your cart. Go to your Eco Coins Rewards and select ways to redeem. Follow the instructions and you will be able to generate your discount code. You can then apply that at checkout to claim your Eco Coin discount.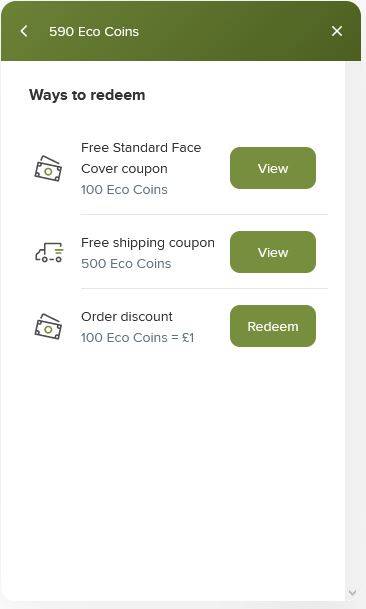 Why did i not get my Eco Coins on my birthday?
You will not get rewarded Eco Coins for your birthday this year if you enter a date that is in the next 30 days. You will be rewarded the following year on that date.



Enter your email and receive 10% off your first order.